The Midlands Library provides three group study rooms for students to work together on group projects and group study. Make a booking at https://ait.libcal.com/spaces/. Students can book for a maximum of 2 hours per day.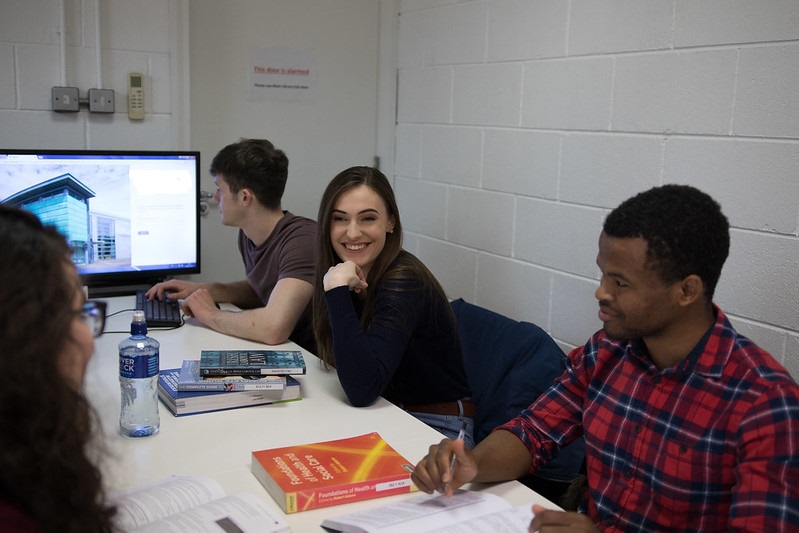 Terms & Conditions: User Regulations
Students must present themselves at the Library Desk to gain access to the Group Study Rooms.
Keep a copy of your confirmation email after making the booking as this is proof of your booking.
Keep record of name of the room you are booking and the time of your booking.
General Terms & Conditions
These rooms can only be booked for group work e.g. group projects, assignments, group study.
It is your responsibility to ensure you have taken note of the room's name and time of booking as Library staff do not mediate the bookings.
Rooms cannot be booked on a recurring basis e.g. weekly or monthly.
Rooms are only available for booking by registered TUS students using their TUS email address (A00…@student.tus.ie).
As there is a high demand for rooms, if groups are more than 15 minutes late, another group will be allowed to use the room and the initial booking will be lost.
Use of a group study room without a booking is prohibited. You will be asked to leave the room if you are unable to show proof of booking.
No food is allowed in these rooms, and rooms must be left tidy after use.
Noise must be kept to a minimum.
Students must bring personal belongings with them when they are leaving the room.
Library Staff can enter the rooms at any time as needed.
TUS Privacy Policy
Please note that if you log in to this service, your data is stored in our system. If you would prefer not to have your data stored then do not use this service. For further information on how TUS: Midlands handles personal data please see our privacy policy at https://www.ait.ie/about-ait/gdpr/student-privacy-policy-agreement.